We are happy to announce that we have just deployed anonymous reply as a Beta feature for all users.
When you've enabled anonymous replies on your account, you will be able to reply to the sender of emails without revealing your real email address to them.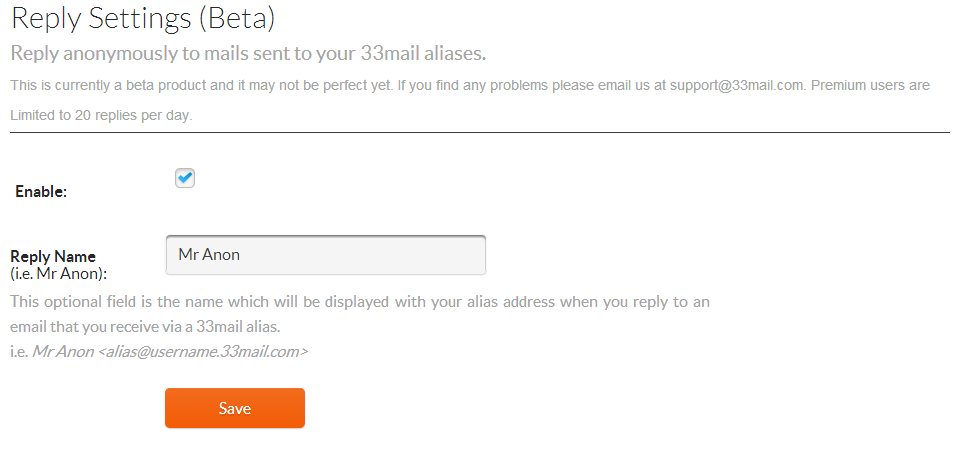 As a lite user you will be limited to a single anonymous reply for evaluation purposes. Premium and Pro users have a daily limit. To enable anonymous reply just login to your dashboard and go to Account Details. You will then see the Reply Settings section where you can enable Anonymous Reply and set a reply name which will be shown to anyone you reply to.
We would love to hear any feedback you have on this feature along with any problems or praise.
If you are not currently a user then sign up for 33mail here.